Amber over at
My Three Bittles
hit her 1,000th follower a few weeks ago. She decided to have one massive giveaway!!
Check it out below and start entering!!! :)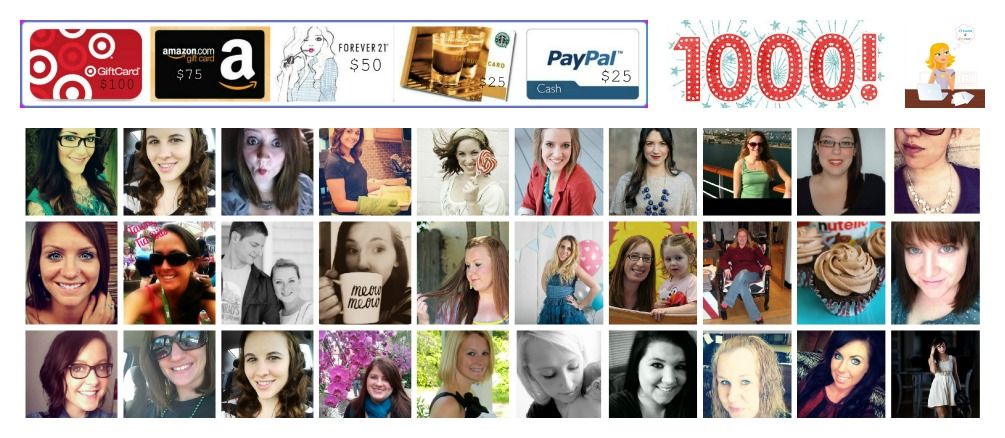 My Three Bittles hit 1,000 followers a bit ago. I want to thank you all so much, SO much! And a special thanks to these lovely ladies for helping me celebrate! $100 Target gift card. $75 Amazon gift card. $50 Forever 21 gift card. $25 Starbucks gift card. $25 Paypal cash. These lovely ladies. Bam! Need I say more?!
a Rafflecopter giveaway