So, I did my 1st have marathon on the 27th. Did it go as planned, no it did not. But did I finish, yes I did!
The weather was just flat our horrible... rained the whole time (not to mention it was cold)! Even while waiting for it to start! We were drenched by the time we actually started.
The whole experience was simply amazing. I seen people in wheelchairs from people running bare foot! The spectators, AKA our cheerleaders, were everywhere. Most were making it a tailgate party, but still... the cheering, the signs, everything just make you want to push yourself.
Mile 8 my thighs were bothering me along with my left knee, but I tried keeping up the pace... I would alternate jogging and walking. Come mile 10, my legs were done, I had to power walk the rest. I did try to run, but it wouldn't work. I did jog (slowly) past that finish line though! I was determined not to walk across!
Should I have trained harder? Yes, I take full responsibility in that! :) I plan on doing the one next year, so all I can do is beat my PR, right? The only one I technically have.
My goal was to finish in at least 2:30, I really wanted to finish in 2:15, but the 2:30 would have been fine. I finished at 2:44:08.
5K was 34:16
10K was 1:10:08
9.9 Mile was 1:57:17
As you can see my pace was slowing down. But listen, I'm not discouraged at my time, I am extremely proud of myself, I just know I have to train harder next time!
Oh, and I bought a Iphone case that is water proof along with a set of headphones. The case was great, didn't get my phone wet, the headphones sucked! Let me know if you want the brand name!
After I got done, I couldn't feel my hands, couldn't take my phone out of the case, couldn't open my water, my snacks, etc. I literally just wanted to lay down and wait for someone to find me, I was that cold... shivering. If it wouldn't have been raining, it would have fine.
Here are a few pictures that my mom got. I refuse to buy the professional ones, because they charge like $29.95 just to download 1 photo, yes 1!! If there was just a flat out AMAZING one, yes I'd download, but come on... your running.. how cute can you look? I wish we would have gotten a finish photo... but sadly we didn't.
My fellow running buddy!
Crossing the line, the one in the blue shirt and black shorts.
Reunited with my peeps! COLD!!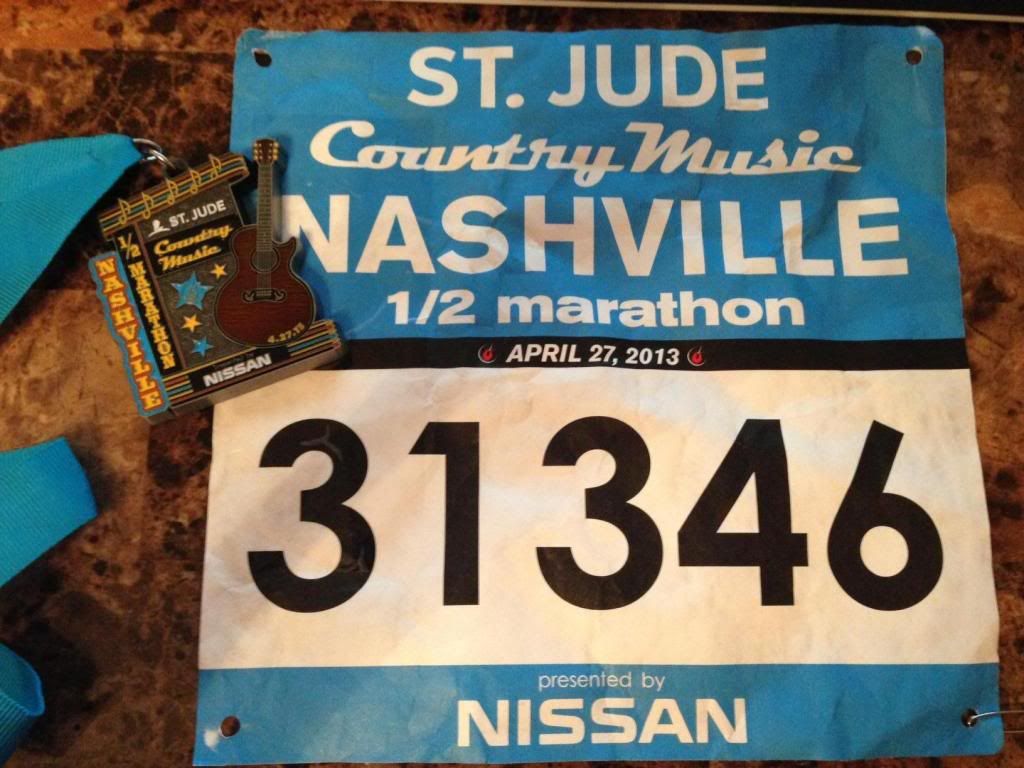 My bib and my finishers metal!
Oh, also I ran with my
Pace DJ app
going! I strongly suggest this if you have a problem keeping a pace!
Long story short... if you put your mind to something, do it, DO NOT let others tell you that you can't! Prove them wrong! Finish it! It doesn't matter your time, just finish! Be proud of yourself for this accomplishment! Next year... I'm hoping I can get my stepsister to do it!