Ahh..... summer is here... finales are happening or already have. :)
But then the new shows come on!
So sad I can't post on Bachelorette this week (vacation, haven't watched). But Pretty Little Liars premiered, so look below... but first...
Wanna participate?
2. Link up using our button, or link back to us in your post
3. Check out other's posts and leave a comment. Who doesn't love comments?!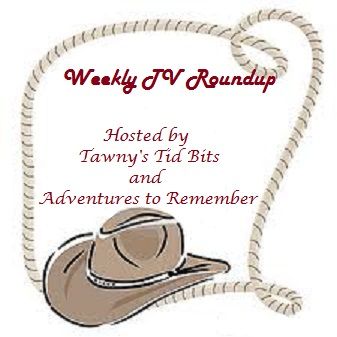 Pretty Little Liars - aired 6/11/13 -- A is A-L-I-V-E
First off, I have to say I love this seasons "poster". Red coats!!! :)
I'm not sure I'm fully convinced Mona is doing good here. I do feel bad for her when she realizes Hanna is faking her friend just to get the card. What are your thoughts?
Oh my, and when Aria was day dreaming and Ezra was going to jail, I about flipped! Didn't expect that to happen. LOL!
And who in their right mind would put their hand in a casket. I'm not a huge fan of funerals, I mean who is, right? But putting your hand in there, I get freaked out too easily.
I hate to even guess who red coat aka A is because I'm always wrong! Will we ever find out who A is?
I personally think she is still alive, I mean, why do they see her. Yes, most of the time they are passed out, but that has to mean something.
This is my first season I'm actually watching "on time" and I'm super excited to share my thoughts with you.