So I've been a member of
Influenster
for awhile!
I've gotten a view emails to do a surveys to see if I qualified for a Voxbox.
Well I got my first one! I was beyond excited! It was the
Colgate Slim Soft
*.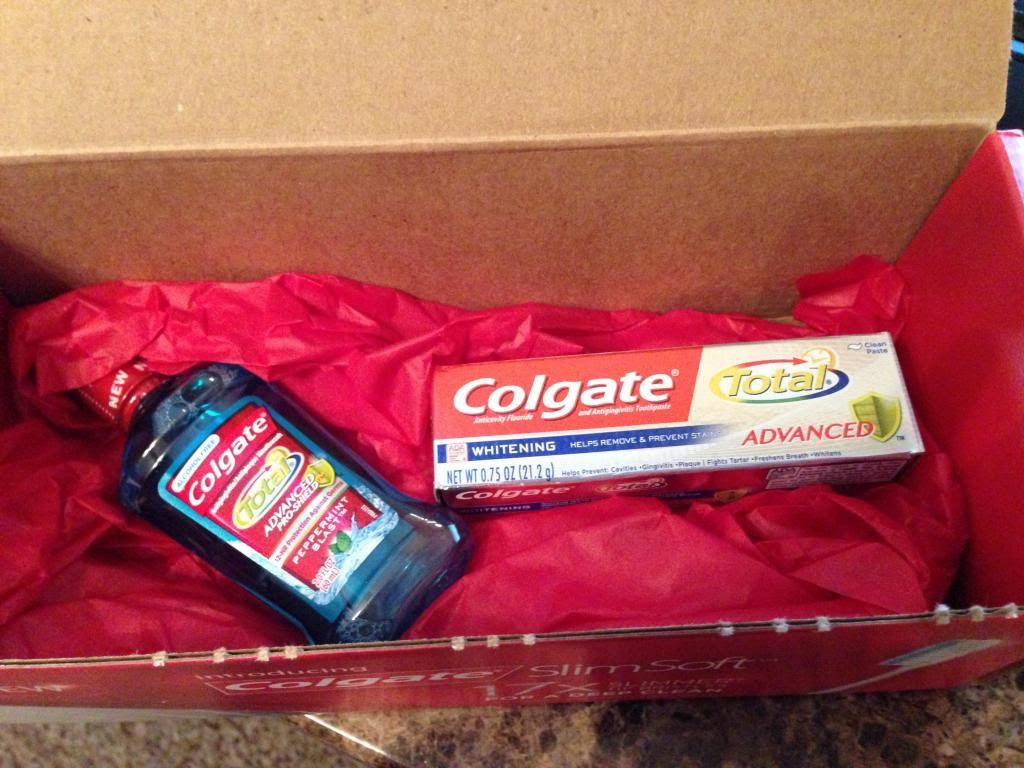 Let me explains something to you first.
I'm particular about my toothpaste.
Colgate will always be my favorite. The paste, not the gel.
If Colgate EVER goes outta business, I seriously dunno what I would do.
I have to have soft bristles, which obviously this Voxbox was a plus!
I can not watch anyone brush their teeth, not my husband or anyone. He actually brushes his teeth and talks to me, I wanna vomit!
I can not watch anyone on a TV show brush their teeth, I will vomit.
My sister once asked me to brush my nephews teeth (when he was younger), I couldn't. I dunno what I'll do when I have kids. Guess Steven will have to do it.
Brushing my own teeth, no problem, I actually enjoy it, for obviously reasons!
What did I think of the Colgate SlimSoft?
I can't believe I'm posting this!
Loved it!
My teeth felt clean and everything. Usually with a soft brush you would think otherwise. But they felt clean, promise!
The 1 thing I didn't like about it is that the brush needs to be wider. I dunno, I just felt it was too thin.
I actually had a 6 month dentist appointment on the 25th. I knew from the previous appointment, I had been brushing too hard. I've tried my best to stop doing that, it's ruining my gums actually.
So this SlimSOFT tooth brush should really help me.
I got a good report from the dentist, except to stop brushing hard. She warned me if I kept it up then they'd have to get skin from the roof of my mouth and put it over my tooth. Yeah... sucks!
Would I recommend? Absolutely!
With that being said, go out and get one, you won't regret it!
*I received these products complimentary from Influenster for testing purposes.